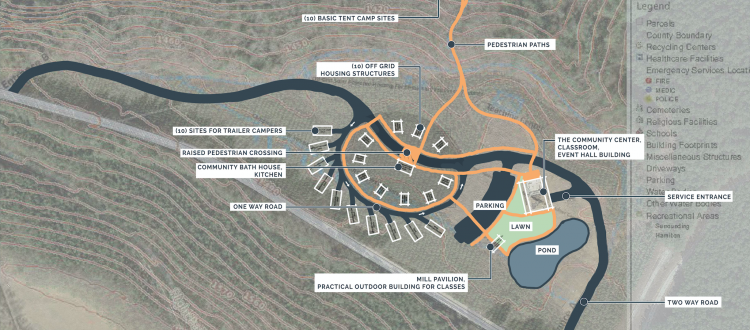 Donation Goal For This Project is
$80,000
50% Donated
/

$40,000 To Go
Donate Now
Important project of the month:  We are praying for Gods provision of building materials for the DAO Ministries classroom building!
About the "DAO Ministries Off Grid Missionary Training Center": Our vision and hope for this center is to not only teach aspiring missionary families about missions methodology such as thinking through the cultural grid and animistic thought process / former belief systems of the remote people they seek to minister to and also about Bible translation methods, but we also want to teach them about how to build simple solar powered structures that are made of basic materials that can be bought in third world countries such as corrugated tin roofing and basic lumber. We want to give aspiring missionaries and their families the opportunity to live completely off grid, off of basic solar power, collecting their own water off the roof etc…and in a remote setting during their training so that as they head out to serve in the remote people groups and areas of the world they already have the experience and confidence they need to know they can take their families and even their small children and thrive in ministry in such places.
We are overjoyed to partner with you in this exiting endeavor and our desire is that this future missionary training center be used in a mighty way for God's glory and to train up the next generation of missionaries to reach the last remaining isolated, remote a unreached people groups!
Every dollar given to this project will go directly to fund the Missionary training center and DAO Ministries mission of seeing a passion for God spread to the last unreached and isolated people groups. We would like to thank you in advance for your desire to partner with us as we heed the call to go to the ends of the earth.
If you are interested in getting behind this project financially, there are four ways that you can give:
You can give online by credit card or set up monthly donations through the link on this website
You can give by sending a check to Desiring Advancement Overseas (address below)
You can give through PayPal by using our email address: [email protected]
You can give over the phone or set up monthly donations by calling +1(423)693-1248 and giving us your credit card information and donation amount.
DAO Ministries
PO Box #90
Sale Creek, TN 37373