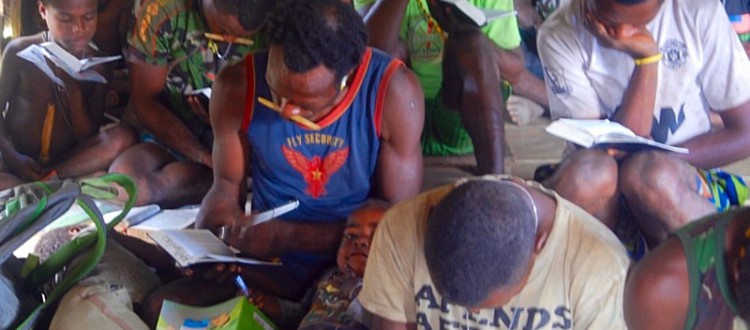 "Things Will Never Be The Same…"
"I have long dreaded the thought of getting to the end of life and regretting that I allowed my own timidity or other people's expectations to determine the course of my life…I believe that the Creator, has an epic script into which my minute presence has been written."
– Steve Saint


(Son of the martyred missionary Nate Saint)
---
From the age-old evil spirit casting ceremonies, beliefs and animistic rituals to the taboo foods and forbidden grounds of this tribe…
There is hardly anything that seems the same as it once was. Things that were at one time vehemently feared are now joyously celebrated. Children that once would have been killed or left parentless because of murders carried out in fear of the evil spirits are now allowed to grow to adulthood. Women that would have been falsely accused of sorcery and then beaten or worse yet filled with razor sharp bamboo tipped arrows and murdered by jealous or negligent husbands are now thriving and bearing children that are growing up to bear more children! Natural phenomena and things as simple as a beautiful sunset or rainbow at one time struck panic in the hearts of these remote people but now are causes for celebratory praise and adoration of their Creator. And these are just a few of the changes brought about because of one long awaited change; truth that was once inaccessible in this remote tonal language is now abundant and cherished.
When the Spirit of God moves in the hearts of a people group that previously knew next to nothing about their Creator and His redemptive plan for all of mankind, it is a powerful thing to hear about. Even more powerful than that however is to stand on the front lines of the raging spiritual battle, amidst the cries and desperation of those yet to be reached with the gospel and then to be a part of bringing people like these the good news that frees them from the age old spiritual bondage that had held them captive for as long as they can remember.
To become close friends with isolated and remote people that are cut off from the rest of the world by jagged mountains and miles of thick, impenetrable jungle, to live amongst them and see them live in daily fear of the spirit world and then to see them all at once and forever set free and dramatically changed by the Spirit of God is an experience that can hardly be done justice with mere pen and paper. It's enough to leave tears in my eyes as I merely reflect on and write about those things that we have firsthand witnessed God do in the lives of these wonderful and remote tribal people.
To get a glimpse into the mind and perspective of the remote tribal believer, to have an opportunity to look at  Biblical truth through their eyes is a truly unique and wonderful thing.  Those of us who are fortunate enough to have grown up in countries drenched with Biblical truth and with churches sometimes seemingly on every street corner have heard these same truths our whole lives. But when we look through the eyes of a remote tribesman that is reading and hearing them for the very first time in his own language from his very own first copy of the New Testament in his own language, it makes us feel a new type of appreciation.
It causes us to see basic familiar Biblical truths in a new and interesting light because it causes us to see things from a cultural perspective that is not our own. It reminds us of the power of the Word of God and the positive and freeing change that it has the potential to bring to every last isolated and remote people group in this world. It reminds us of just how fortunate we are to have been born and raised in a country that has such abundant access to Gods Word. And it makes us want to do more to see the Bible brought to every last language, people group, tribe and nation!
From the nosebones to the thatch roofed houses and bow and arrow toting warriors of those beautiful jungle mountains, culturally many things are still the same as they have always been. But spiritually, things will never again be the same as they once were…and that's a good thing no matter what anybody says.
The entrance of truth has set the Dao people free from age old fears, regular revenge killings, constant brutal warfare and even the wife beating and infanticide that was once common in these remote villages. The love of Jesus is the new standard. The words of the Creator's leaf book is the new guide. Thank you for working together with us to see the New Testament translated for and delivered to people like these.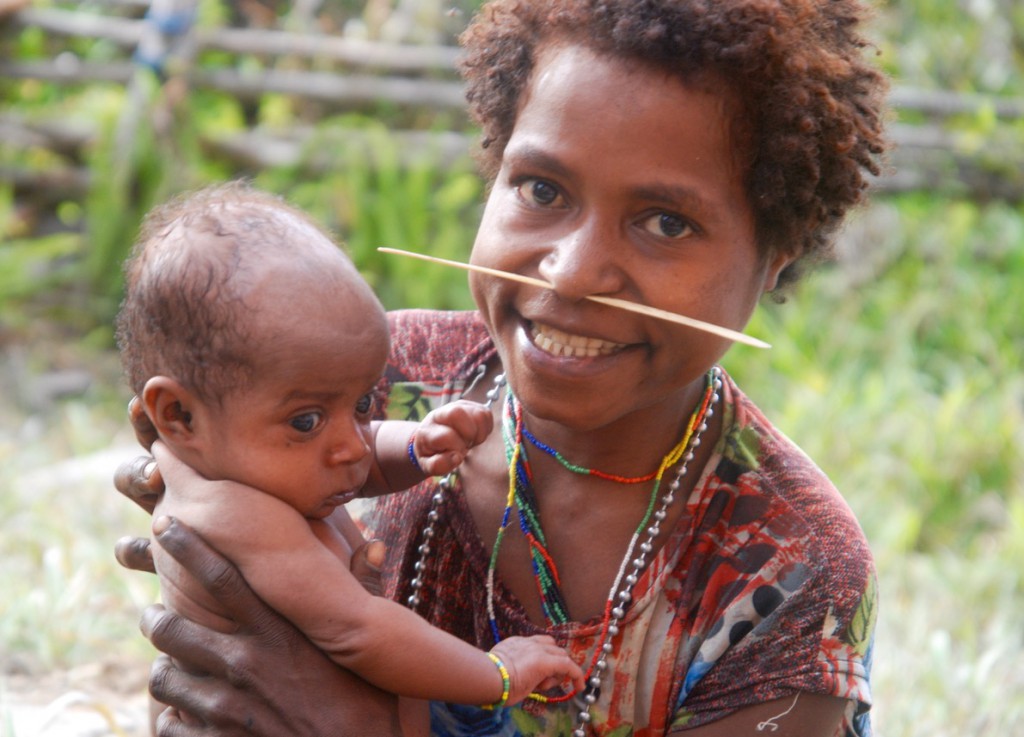 Thank you for playing a part in helping DAO Ministries and our family make this a reality for remote tribal groups. May we continue to work together to see God's Word brought to new places and people around the globe throughout the rest of 2017 and beyond. There is no greater cause we can play a part in and no more noble endeavor we can put our lives towards than to make Him known among those that are still waiting for their first chance to hear of Him. In the famous words of Jim Elliot, the martyred missionary to the Auca people group, "He is no fool who gives what he cannot keep, to gain that which he cannot lose!"
Because He said "GO!"
– Scott, Jennie, Moses, Job, Lazarus & Boaz Phillips
Luke 9:60/17:10