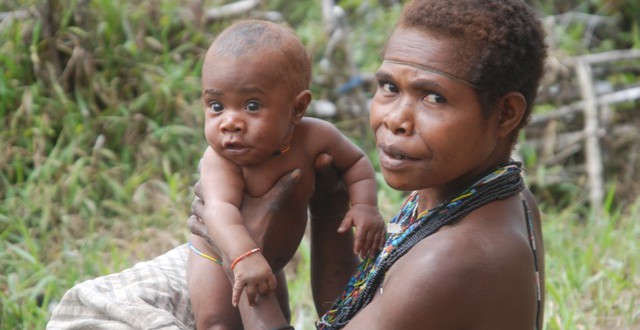 "His Glory through Our Affliction"
"Affliction is often the thing which prepares an ordinary person for an extraordinary destiny" – C.S. Lewis
---
"When it first happened, it was too painful  to even talk about for quite some time…" 
She was four months along in the pregnancy when we got the news, and when we did find out it turned our whole world upside down.  We realized that miscarriage is something that many people go through but still, the pain was so real and so deep. We were engulfed by sorrow and felt like we were barely keeping our heads above water. The boys had named the little one that we lost Josiah. They too were looking forward to a new little brother but now, in an instant, everything had changed. We dug him a small grave with our own hands and had a short funeral service together with our other children. We committed the little one and our loss to the Lord and tried to move on but at first it seemed we couldn't see the light at the end of the tunnel at all if there was any to be seen.
To make matters even more complicated, we were due to leave for Indonesia only a matter of days after we found out we had lost the little one. The meticulously thought out and prayed over time during which we had planned to smuggle in and distribute the first thousand Dao New Testaments in the primarily muslim country of Indonesia was upon us. Our tickets had been purchased and we were nearly to the point of no return. But how could our family make such a long and demanding journey in the midst of such emotional turmoil? How could we move on with such a task even in the midst of such mourning? Was this really what God wanted us to do?
We prayed over it. We even cried over it as we continued to think through the loss of the little baby we had been so much looking forward to. But in the end we felt that the Spirit of God was making it clear that He still wanted us to go. Jennie and I both felt that we should move forward with our plans to leave for Indonesia despite the hardships we were facing and so we set out with our four other little boys in tow and trusted the outcome to our loving God.
A number of days later when we had successfully transported the Bibles into the jungle villages we actually saw with our own eyes the Dao people unloading the first copies of God's Word off of the helicopter! Oh the joy of that moment! And then the celebration that ensued as the tribes people were overcome with happiness at finally being able to hold the first Dao New Testaments in their hands. It was well worth the journey and for a moment, it felt as if our sorrows had vanished!
As we continued on with the time of feasting and rejoicing that the tribes people had planned and prepared to celebrate this awesome day we began to notice something unusual. As one family after another filed into the village, barefoot and carrying garden foods, we began to notice that there were way more children than usual. It nearly seemed that every family that came into the village had a new baby along for the journey, hanging from the string bags that were dropped across the backs of the Dao women like hammocks made especially for those beautiful little babies. Man was there a lot of kids! And even more so there were a lot of babies! More than we had ever seen in one village before, despite over a decade of working with this remote tribe.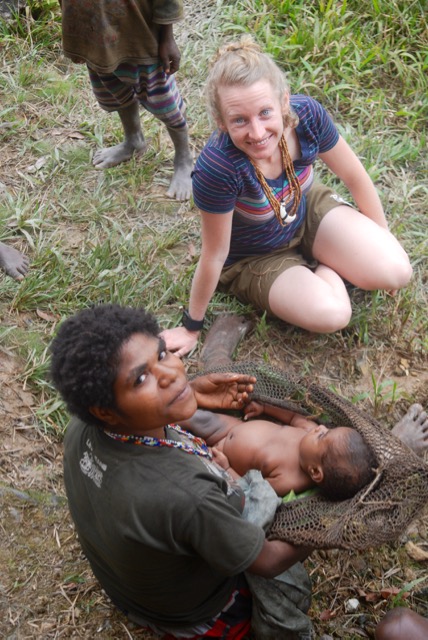 As Jennie pointed this out to me one of the Dao women noticed us talking and then offered an explanation… "Things aren't the same as they used to be," she started out saying. Then she went on to explain that "the Creator's Leaf Book" as they call it, had changed everything for them. No longer were they killing infants that were born with the slightest of abnormalities. If twins were born, no longer were they burying one of the babies because they were scared one of the two was an "evil spirit child". No longer were they slicing themselves and their children with bamboo knives during animistic rituals. Now they were calling out to Jesus for healing! Children were now being allowed to live! The Creator was blessing their people group and everything is changing as a result. "People are living longer and our children are thriving because of the entrance of truth into this place!" the Dao woman concluded.
And that is when the flood gates began to open for us on a personal level. As we looked around and continued to converse with many of our long time tribal friends about this awesome truth we began to realize that all this time we had been the oddballs out in this specific area. There almost wasn't a parent in that tribe who was our age that hadn't lost one or multiple children in the infant stage. Up until recent months, Jennie and I were the only ones that had never experienced anything even remotely close to the loss of a child. Now, as we continued to talk with them about what it felt like to lose a child, for the very first time we were beginning to connect with them on a new and deeper level in which we hadn't connected with them in the past. They realized that we had felt a similar pain in our own recent miscarriage. Through those recent trials and personal sufferings God had opened up a whole new avenue of ministry to the hurting people we were seeking to minister to.
One thing we can rest assured of is that God has a purpose in everything He brings us through. He has a plan for His glory even in our most intricate pains and deepest sorrows.  Sometimes we have the joy of receiving a slight glimpse into the beauty that He works out of our pain. Other times it seems we will never find out the reasons God brings us through a hardship until perhaps we are on the other side of eternity. But one thing that we can bank on is that God is faithful. There isn't a thing that He does without a wise and loving reason for it and a plan that lends towards both our ultimate good and His eternal glory.
Praise God with us for what He is doing for the spread of the gospel even through our trials! He is worthy of our trust! As I write these words, Jennie is now once again pregnant. The little one is due on February 14th, 2018 and Lord willing, we cannot wait to see his or her face! May we all trust Him deeper even with the hardships He lovingly brings us through. And may we purpose to be a part of seeing every last tongue, tribe and nation in the world come to know and cherish Him also in this coming new year!
Because He said "GO!"    – Scott, Jennie, Moses, Job, Lazarus, Boaz, & #5 Phillips   – Luke 9:60/17:10
Prayer & Praise Points:
Please pray for our present "Project of the month". That the Lord will bless our endeavor to get 1000 solar audio Bibles to the many remote tribes people in Indonesia that are either illiterate or facing circumstances that don't allow them to read God's Word for themselves. (Like Apiyaawoogi, who is shown in the photo above)
Praise God for the Baby on the way! Please pray for Jennie as she carries our newest little one. Pray that the Baby continues to grow well and please pray also for a smooth delivery as we welcome the little one into the world!
Please pray for our family and children, that we will stay in good health and have the stamina we need to continue with the missions work the Lord has entrusted to us.
Please pray for the continued progress of the "DAO Ministries Missionary Training Center" as we continue to trust the Lord for His provision of laborers and equipment to clear the land, put in roads and move forward with the development of this center.
Please pray for the continue Bible translation work we are doing in the language of the Dao people of Indonesia. Pray that the Lord would give us wisdom in our translation decisions.
Please pray for the Bible teachers and literacy teachers we have trained that are presently teaching and carrying out new outreaches in various villages.
Finally, please pray for DAO Ministries partner organizations, (Hope From Above, Project 1040, Helimission & Alta Forma) as we labor together to see the last remaining unreached people groups reached with the gospel!