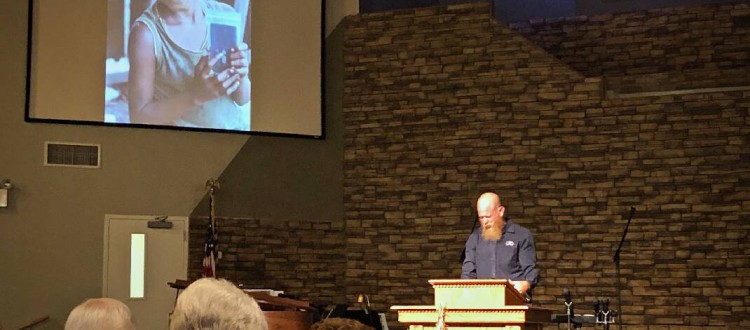 We plan on spending a bit of time speaking at a number of churches before we Lordwilling head back to Indonesia once again later this year. When we are not in the jungles of Indonesia or some other part of the world we always take every opportunity we can to trumpet the cause of world missions and tell others about the remaining 4300 people groups that are still waiting for their first opportunity to have the Bible available in their own languages.
If the Covid-19 epidemic settles down before the below dates, here are some places we will be speaking in the near future. Come and join us at one of our upcoming events and hear firsthand about the unique things God is doing through DAO Ministries and how you can play a part! ("Prophecies of Pale Skin" and our other books are available at most speaking events)
May 24th, 2020 – Bakewell Bible Church, Bakewell TN
June 7th, 2020 – Untethered Church, Lafayette GA
June 21st, 2020 – New Heights Baptist Church, Ringgold GA
August 9th, 2020 – Day3Church, Farmington, NM
August 9th, 2020 – Fruitland Baptist Church, Farmington, NM
Lord willing we will be spending time in Tennessee, Georgia, Mississippi, Alabama, Louisiana, Arizona, New Mexico, Colorado, Texas, and Oklahoma all this coming summer. If you are located in one of those areas and would like us also to share at your church then let us know and will do our best to add you into out plans.
Or if you are interested in having us come and share at your church, school, conference or event at another location please contact us at scottphillips@daoministries.org and let us know. If we are in the country at that time and available we will do our best to accommodate your request and add you to our speaking schedule.