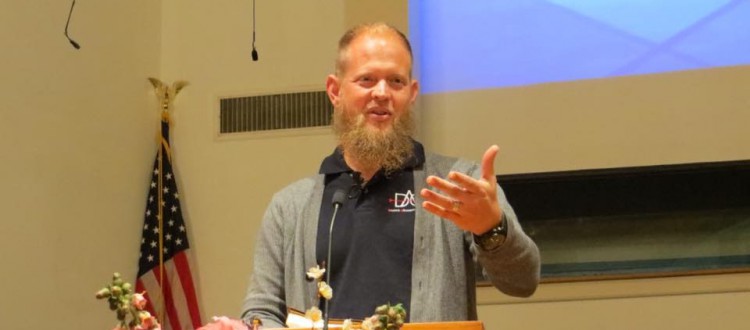 We plan on spending a bit of time speaking at a number of churches before we Lordwilling head back to Indonesia once again later this year. When we are not in the jungles of Indonesia or some other part of the world we always take every opportunity we can to trumpet the cause of world missions and tell others about the remaining 4300 people groups that are still waiting for their first opportunity to have the Bible available in their own languages.
Come and join us at one of our upcoming events and hear firsthand about the unique things God is doing through DAO Ministries and how you can play a part! ("Prophecies of Pale Skin" and our other books are available at most speaking events)
October 25th, 2020 – 10:45 a.m. & 6:00 p.m. Hickory Valley Baptist Church, Chattanooga TN
November 15th, 2020 – 11:00 a.m. Cool Springs Baptist Church, Tate GA
November 22nd, 2020 – 2:00 p.m. Lookout Mt. Home Fellowship, Lookout Mt. GA
January 3rd, 2021 – 10:30 a.m. Living Word Church, New Port Richey FL
January 17th, 2021 – 10:30 a.m. Gulfview Grace Church, Port Richey FL
January 24th, 2021 – 10:30 a.m. First Baptist Church, Hudson FL
February 7th, 2021 – 10:30 a.m. Sovereign Grace Family Church, Jacksonville FL
February 10th, 2021 – 7:00 p.m. Riverstone Community Church. Jacksonville FL
February 17th, 2021 – 6:30 p.m. Hibernia Baptist Church, Fleming Island, FL
February 21st, 2021 – 9:30 & 11:00 a.m. Providence Bible Church, St. Augustine FL
March 14th, 2021 – 10:30 a.m. New Heights Baptist Church, Ringgold GA
If you are interested in having us come and share at your church, school, conference or event at another location please contact us at scottphillips@daoministries.org and let us know. If we are in the country at that time and available we will do our best to accommodate your request and add you to our speaking schedule.