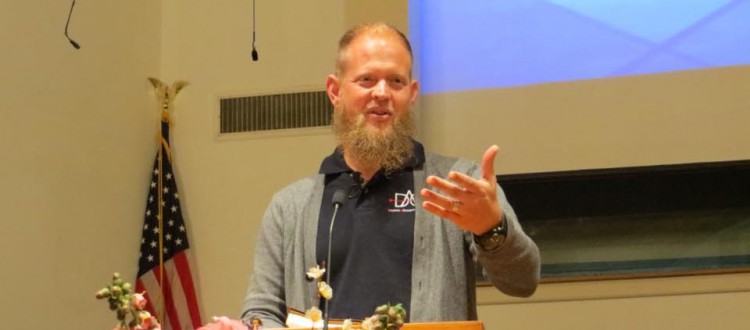 Our Upcoming Speaking Schedule
Presently we are on tour in the southeast. We take every opportunity we can get to brag on our King and about the exciting things God is doing in the jungles of the Dao tribe of Indonesia and around the world. It has been such a wonderful privilege to go around and share about the real and vibrant change that God is making in the Dao tribe. Our first two weeks of meetings in Mississippi and Florida have been wonderful and it has been our joy to see people get excited about the cool things that God is doing. We have many more locations that we will be sharing at during the rest of this southeast tour. If your anywhere close by why don't you come on out and listen to us brag a little bit on our King? Rejoice with us as we reflect on what He has done! And aspire together with us to be a part of the awesome things we are praying He will do in 2016!
Our Upcoming Speaking Schedule :
May 29th River City Fellowship, Rossville GA
June 26th Hickory Valley Baptist Church, Chattanooga TN
August 14th Noblesville Baptist Temple, Noblesville IN
August 14th Greenville Missionary Church, Greenville OH
August 21st Library Baptist Church, Library PA
August 21st First Baptist Church, New Kensington, PA
August 27-28th Penn Yan Bible Church Missions Conference, Penn Yan NY
September 11th First Baptist Church of Portland, Portland ME
September 11th New Gloucester Bible Church, New Gloucester ME
September 14th Calvary Baptist, Phoenixville PA
September 15th Lamplighters, Phoenixville PA
September 18th Faith Christian Fellowship, Baltimore MD                                                                            October 16th Bakewell Bible Church, Soddy Daisy TN
October 23rd Hickory Valley Baptist Church, Chattanooga TN
November 20th Bakewell Bible Church, Soddy Daisy TN
December 4th Covenant Community, Ellijay GA
Prayer Points
Pray for our family and DAO Ministries, that the Lord would continue to grow our vision for seeing the Dao people brought to full spiritual maturity in every last village.
Pray for us as we continue to translate for the Dao people and seek new ways to see even farther out dialects reached with the gospel of Jesus Christ.
Pray for one of our partner organizations, HFA (Hope From Above) as they seek new ways to get Gods word into the many closed and isolated countries that are still waiting for their first opportunity to hear about their Creator and His son Jesus.
Pray that the Dao believers and teachers are faithful and keep their eyes on Jesus "The author and finisher of their faith" (Hebrews 12:2)
Pray for us as we speak at churches in Tennessee, Georgia, Mississippi, and Florida, that God will greatly use these speaking opportunities to raise up more prayer warriors, missionaries and supporters for the amazing work God is doing in the Dao Tribe and around the world!
Please pray for the Dao people. Pray for their continued growth and many continued outreaches in different villages that are being carried out by the Dao teachers we have been training.